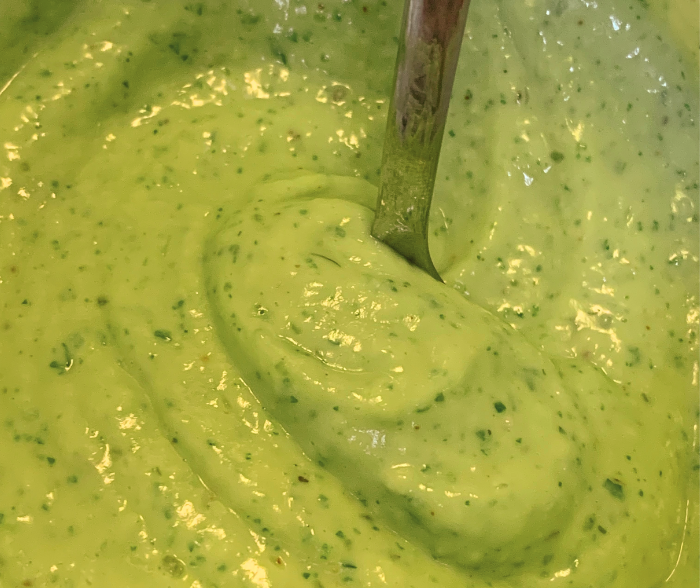 The Creamy, Vegan Avocado Cilantro Dressing You'll Make on Repeat
I love experimenting with sauces that can double as salad dressings, and one of my favorite staples in my recipe wardrobe is this hassle-free, delectably creamy avocado cilantro dressing. All you need to do is throw a handful of simple, nutritious ingredients into the blender, and in under ten minutes you'll have a sauce you'll want to pair with everything!
Why are Avocados Good for You?
Avocados are an extremely nutrient-rich addition to your meal, high in Vitamins C, B6, E, K and other essentials like Niacin, Folate, Potassium, and Magnesium. Each medium-sized avocado contains a great balance of healthy fats and a substantial 14 grams of fiber, promoting healthy gut bacteria and digestion. Avocados also help support heart health and can lower triglycerides and bad cholesterol.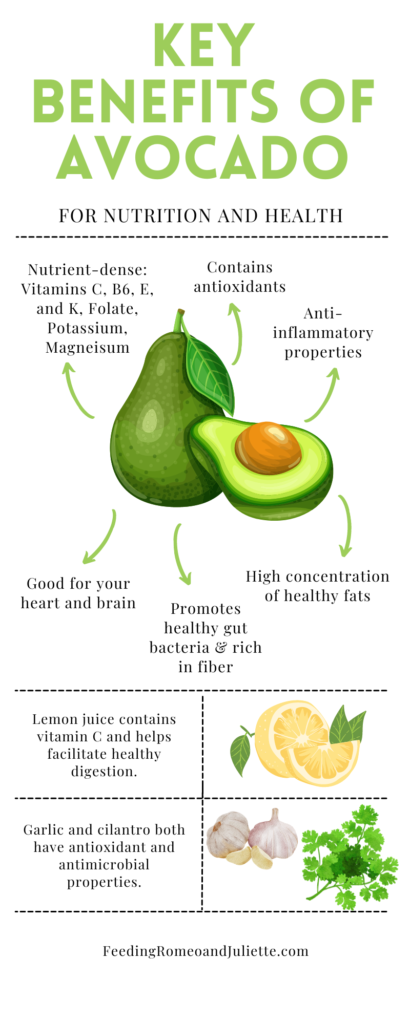 What Else I Love about this Avocado Cilantro Dressing
Other ingredients in the sauce include garlic and cilantro, which both contain antibacterial and antimicrobial properties, and lemon juice which also aids healthy digestion.
Even for all you weird cilantro haters, I promise you will not experience any taste aversion. The cilantro simply enhances the other flavors in the sauce and doesn't stand out on its own once blended.
Oh, and it's completely dairy-free and vegan! No animal byproducts are used; the creaminess derives from the avocados, no heavy cream or buttermilk—and you can manipulate the thickness to your perfect liking!
RECIPE: CREAMY AVOCADO CILANTRO DRESSING/SAUCE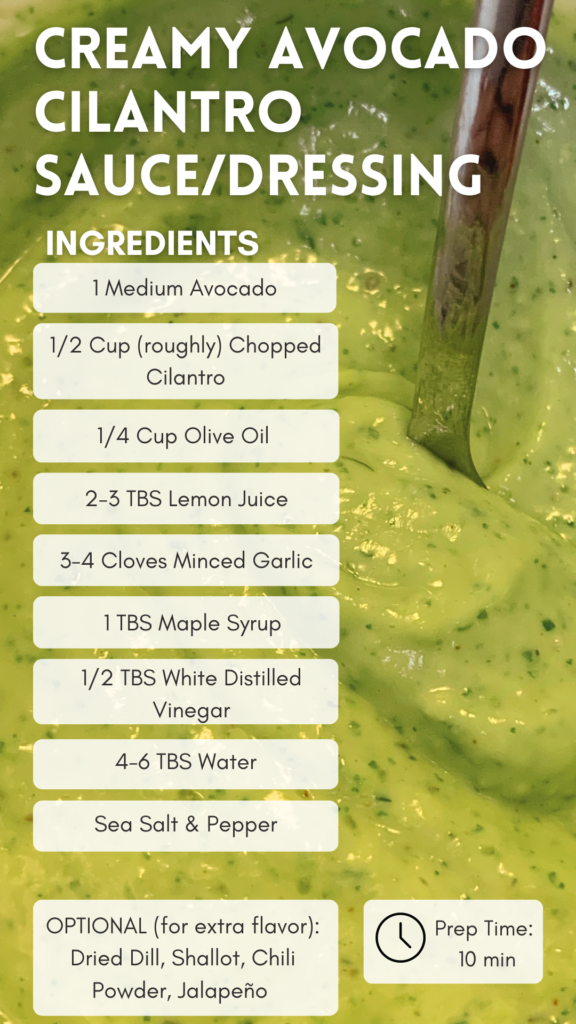 EQUIPMENT:
-Blender or Food Processor. (If you don't have one, this exact recipe may not work by hand, but don't worry! Plenty more delicious hand-whipped options coming soon!)
NOTES:
Add the water in 1-2 TBS increments until you reach your desired consistency.
Secret: For extra flavor depth, I sometimes add in a mixture of chopped shallot, chopped jalapño, chili powder, and dried dill. I also use sugar-free maple syrup for maximum health without sacrificing flavor.
Tip: Missing some ingredients? You can make a basic, stripped-down version with simply an avocado, olive oil, water, lemon juice, maple syrup or honey, and seasonings.
THE METHOD:
1. Chop up the cilantro, garlic, and give the avocados a rough slice, then toss into the blender.
2. Start with 2 TBS water, then reserve the rest for later.
3. Pour the rest of the liquids into the blender.
4. Blend until the texture is creamy and the ingredients are well incorporated.
5. Add the sea salt, pepper, any other powdered seasonings.
6. At this point, the sauce will be on the thicker side, then add the rest of the reserved water 1-2 TBS at a time and blend until your desired consistency.
Suggested Pairing: Use as a sauce or salad dressing. Pairs excellently with my easy cast-iron skillet salmon recipe!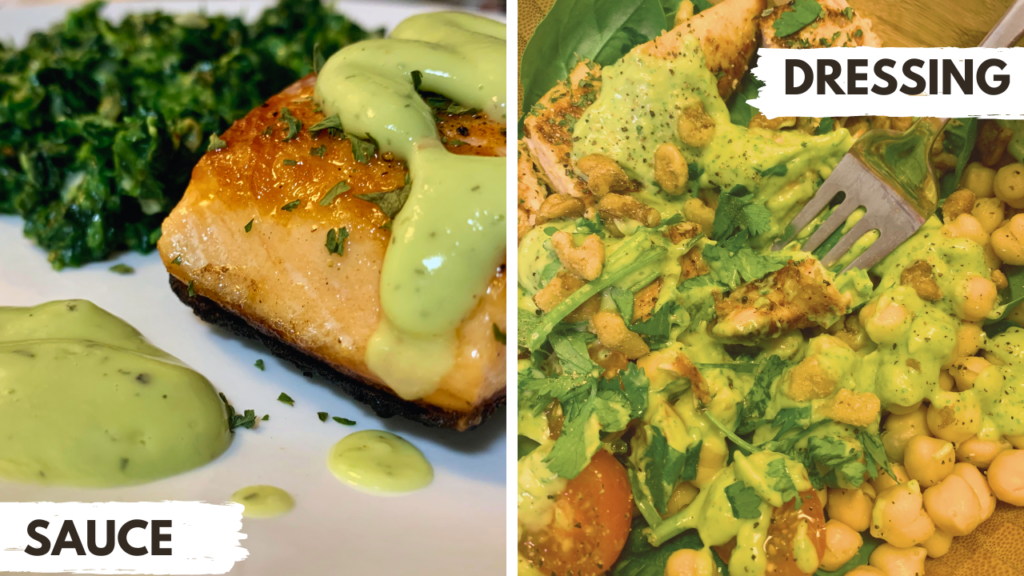 Can Dogs Eat Avocados?
While the flesh of avocados might be "okay" for dogs, I would not recommend them for pups with sensitive stomachs, like Romeo. You must be careful because while a tiny slice might be tolerable, the flesh is still exposed to persin and is mildly toxic to dogs. Also, never feed your dog the skin, bark, or pit of an avocado. They contain larger concentrations of persin, and may induce sickness.
If your dog has an upset stomach, read Romeo's tips here!
Romeo's Review: Unfortunately, Romeo can NOT eat any part of this recipe! He can definitely have a piece of undressed spinach from my salad, but the sauce contains many ingredients harmful to dogs including garlic, salt, and other seasonings.