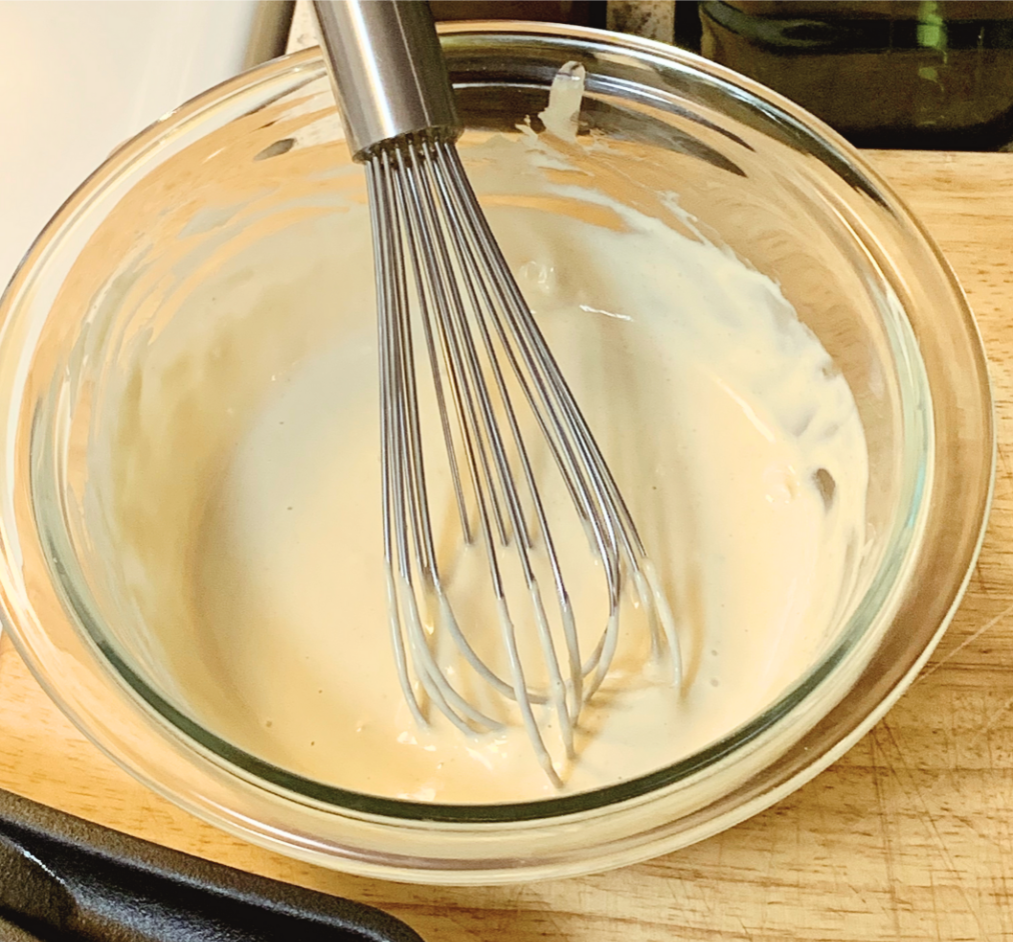 The 5-Minute Garlic Lemon Tahini Sauce that Brightens Any Dish
This smooth, nutty sauce adds a bright splash of flavor to any dish—seriously, I literally put it on everything! From grain bowls to roasted veggies to thinning it out as a salad dressing, this garlic lemon tahini sauce is a staple in my weekly recipe repertoire.
The best part? Aside from avoiding the preservatives found in most store-bought sauces and dressings, you'll reap some added health benefits from these simple yet nutrient-rich ingredients!
What is Tahini?
Tahini is the star ingredient in common food products like hummus, but what exactly is it? Traditionally found in Middle Eastern cuisine, tahini is comprised of hulled sesame seeds, oil, and salt that have been emulsified into a creamy consistency.
What are the Health Benefits of Tahini?
One Tablespoon of Tahini contains over 10% of the DV of nutrients like thiamine, Vitamin B6, phosphorus, and manganese. Tahini also contains high levels of the lignans sesamin and sesamolin, which are antioxidants that may assist in antibacterial properties. Since sesame seeds are rich in phytosterols, studies have shown tahini can boost heart health and help lower cholesterol.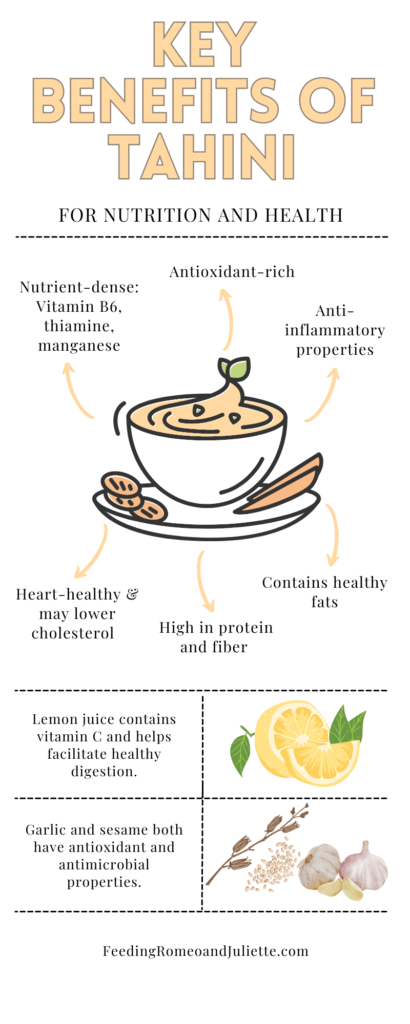 Tahini is also dairy-free and vegan, so no animal byproducts are used in this sauce!
RECIPE: GARLIC LEMON TAHINI SAUCE/DRESSING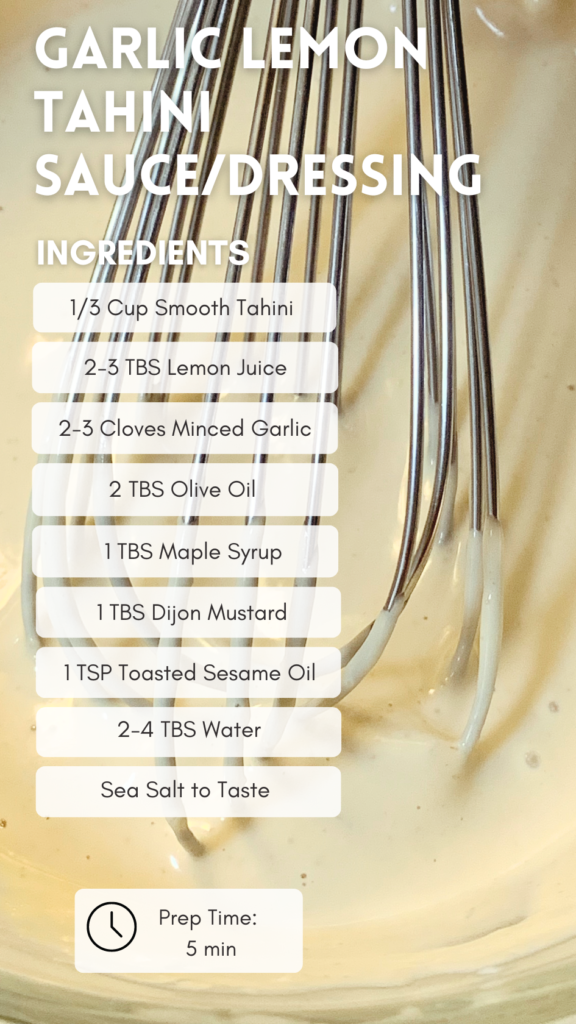 EQUIPMENT:
-Small bowl
-Whisk
NOTES:
-Add the water 1 TBS at a time until you reach your desired consistency. You may need 3-4 TBS+ for a more drizzleable texture.
-Make sure your tahini is well-stirred and mixed thoroughly before using it.
-I use sugar-free syrup for sweetness without adding unnecessary grams of sugar.
THE METHOD:
1. Chop garlic until finely minced.
2. Add all the ingredients into a small and whisk together. Add water in 1 TBS at a time.
It's that simple! I love pairing this sauce with chicken and veggies or using it as a salad dressing, since its smooth and nutty flavor pairs well with almost anything. One of my favorite sides to quickly whip up is roasted broccoli or broccolini drizzled with this tahini sauce and topped with sliced almonds—recipe coming soon!